Donnie Franklin Acquires Certified Energy Manager Qualification
Congratulations to Donnie Franklin, a valuable part of Lyons Service Company for over 17 years, for recently acquiring certification as a Certified Energy Manager® through certification body, the Association of Energy Engineers. Donnie leads our Building Automation Controls efforts, which produce custom controls for facilities in need of unified and efficient HVAC and automation systems.
Donnie received his Kentucky HVAC Journeyman license in 2004, working for Lyons Service Company as a Journeyman Technician and controls installer. In 2009 he received the Solidyne ICMS Certification and began working on controls programming. Since then, he's received the Tridium Niagara certification, the Tridium Niagara 4 certification, the Mitsubishi CITY MULTI® advanced training certification, and the EasyIO CPT certification. And in 2014, Donnie earned his Kentucky Master HVAC License.
As a Certified Energy Manager®, directing custom automation controls, temperature controls, and building automation, he can coordinate the energy utilization of the mechanical systems in a facility to lower costs and energy usage as part of a complete system design. More simply, A CEM® integrates systems for electrical, mechanical, process and building infrastructure into optimized solutions to reduce energy consumption.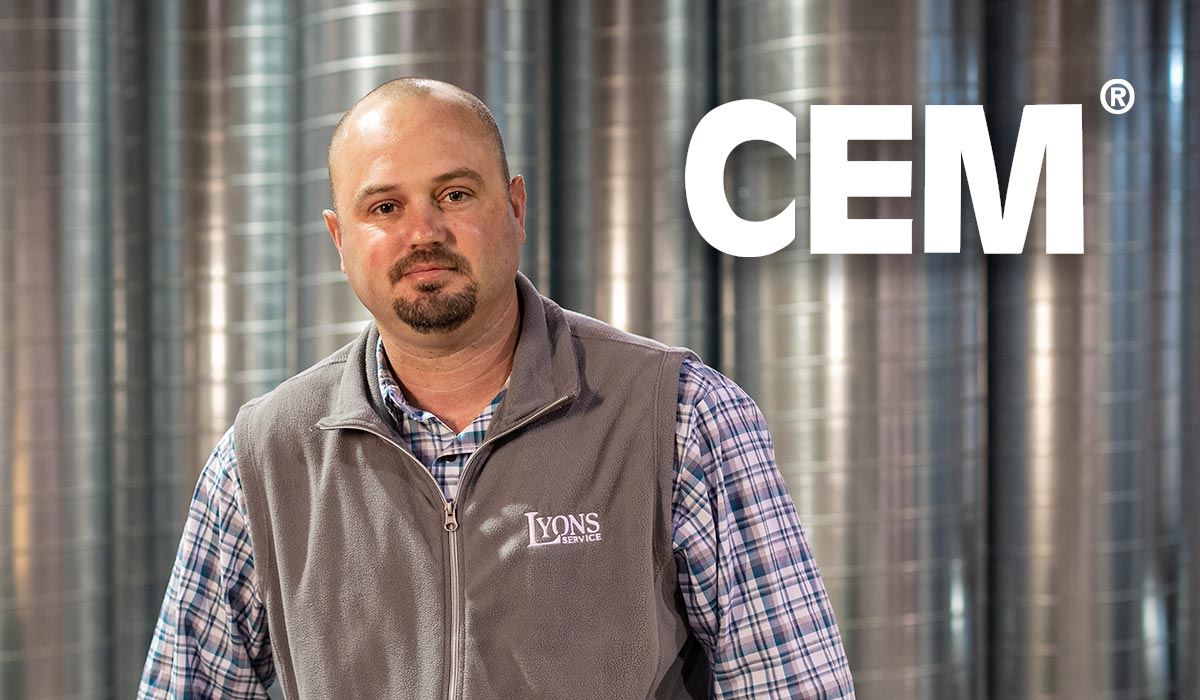 The Certified Energy Manager (CEM®) accreditation is one of the most globally respected in the field of energy management. The program is ISO IEC 17024 accredited by American National Standards Institute (ANSI,) and is also a U.S. Department of Energy Better Buildings Workforce Guidelines Recognized Program. By obtaining the CEM certification, candidates gain industry and peer recognition by demonstrating their understanding of energy-efficiency principles, practices, and technologies.
Lyons Service develops cost-effective options to meet your facility's unique energy benchmarks with efficient energy usage determined through commercial energy audits and energy modeling. We innovate superior energy solutions to help reduce costs and maintenance while increasing reliability and productivity.
Let us develop an energy conservation roadmap to fit your needs, budget constraints, and operating conditions. Drop us a line below or give us a call at (270) 781-8793 and let Lyons Service show you how we can reduce your energy impact and save costs.