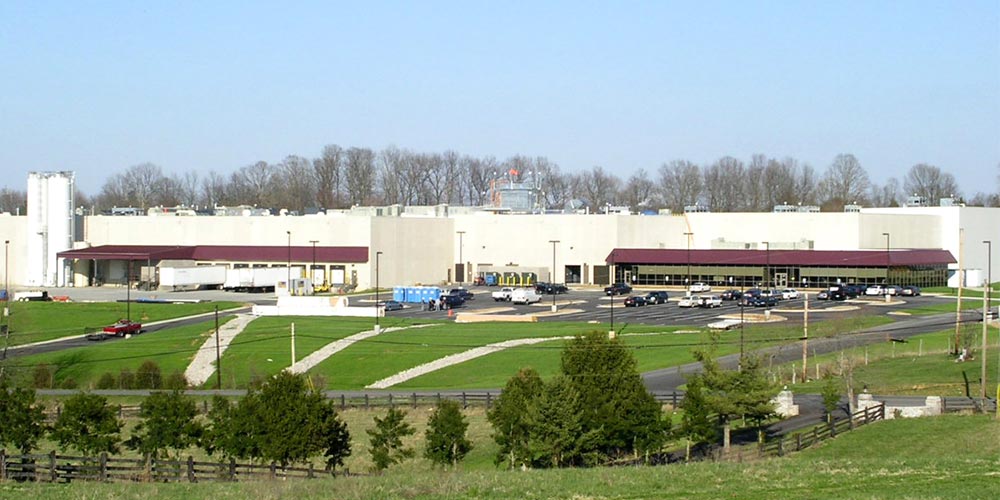 J.M. Smucker Company
Project Details
Location:

Scottsville, KY

Project Type:

Industrial

Contractor:

Scott, Murphy & Daniel

Contractor:

The Dennis Group

Start Date:

Began 2008

Project Value:

$7,800,000+

All Projects
Building Size:

320,000 square foot
Originally opening in 2003 in a 180,000 square foot facility on a 35-acre site, The J.M. Smucker Company produces its very popular thaw and serve peanut butter and jelly sandwich line, Uncrustables®. In 2011, an 80,000 square-foot physical expansion to the plant was constructed.
Multiple projects including the design and construction of plumbing, HVAC, and process utility systems for the manufacturer of "Uncrustables" sandwiches and frozen waffles. This work is installed in a USDA clean manufacturing space. Since 2008 over 50 projects have been completed.
Major projects completed include a Refrigerated Drive-In Cooler Installation, an automated Waffle Line, an Oil Mist Collector, Wash-down System Upgrades & Expansion, general Ventilation and Air Conditioning Improvements, Process Chilled Water System Modifications, Compressed Air System Upgrades, Oven Exhaust System, an Office Expansion, and a 65,000 sq. ft. Bakery Expansion.